Now the kids are well and truly back at school, in fact we are hurtling towards the first half term. I have twin girls who have just turned 14 and they break up in just over 4 weeks time. I know, I know I feel your pain.
Getting them organised for a new school year can be stressful & expensive irrelevant of if you have toddlers or teenagers as they all need new school bags, lunch boxes, pencil cases & all the new pens, novelty pencil sharpeners & rubbers ( or was that just me when I was at school), uniforms, PE kits, the list is endless.
So your purse has taken a battering and so has your stress levels each morning as you attempt to get back into the swing of the school run, which if you are anything like me you haven't missed at all.
So how can you reduce the stress levels of you and the kids in a morning and create a calmer environment to help you start the day better.  I have some ideas you may want to try:
Launch stations
Getting out of the door in a morning can be a nightmare especially if you have have more than 1 child as someone has usually lost a school book, homework, a shoe and everyone gets stressed as the hunt begins. So I love this idea which is a designated area for all school bags, books, shoes, pe bags and coats.  The idea is that when everyone comes home after school everything they need for the next day is left in this area, therefore it reduces the number of lost items. Perfect ! It can be in the hallway, utilising an area under the stairs or wherever you as a family have room.  Take a look at some examples below, you can make them as simple or detailed as you want, even incorporating a diary planner for after school activities & clubs.
Source: Scattershot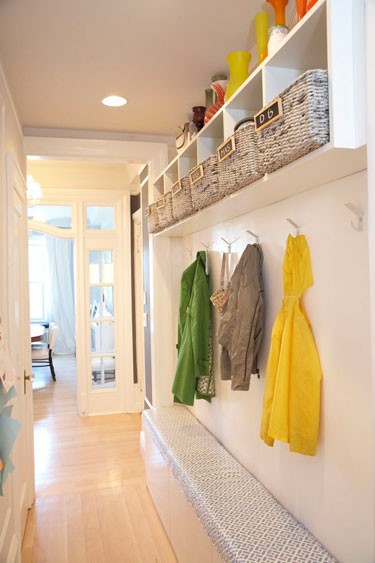 Source: The Organised Housewife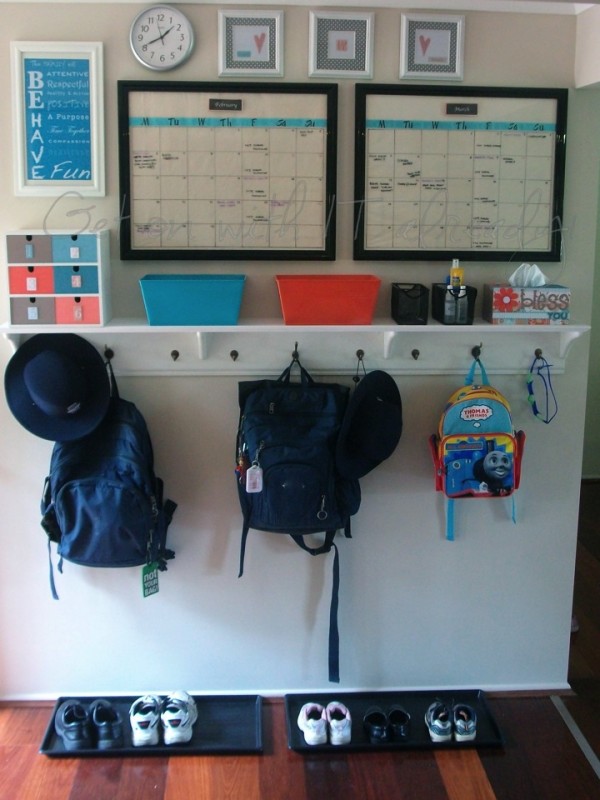 Source: The Organised Housewife
Lunch Area
This is a great idea to have a cupboard with baskets where you can teach your kids to help put together their own lunches. You can store all containers there along with bread and you can also add baskets with items so the kids know they can choose 1 item from each.
 Source: Uncommon Designs Online
Morning Routine Checklist for the kids
Why not create a simple checklist for your children to do each morning as a routine they need to complete in order to get to school on time. Included on the list can be things like
1. Get Dressed, 2. Eat Breakfast, 3. Clean Teeth, 4. Make Bed
You can add to it whatever you feel needs to get done, including pick up toys off the bedroom floor.
You could extend this and create a weekly jobs list (but that's for another day).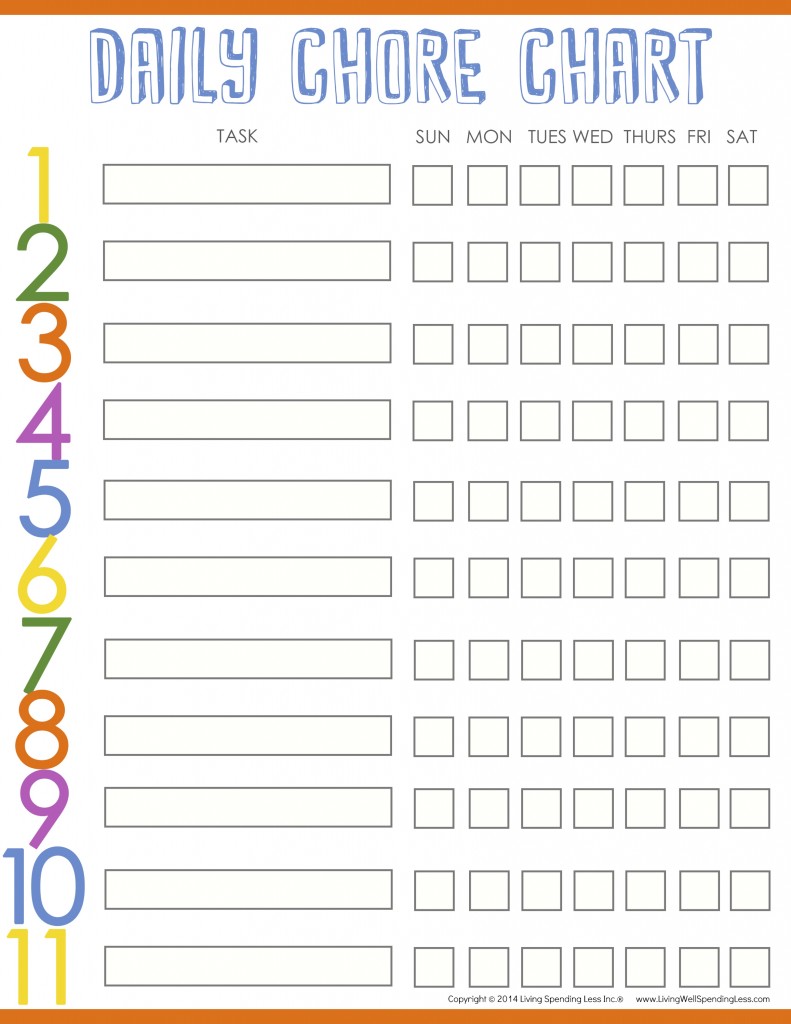 Source: Living well Spending Less
I hope you found this useful and if you decide to give any of them a go then please pop by and let me know, either by commenting here or over on my facebook page
If you loved this post then why not get my latest blog posts delivered to your inbox every week to make sure you don't miss out.
You can get my free copy of my 7 Top Tips on choosing the right curtains for your children's bedroom.
Michelle x